With the increase of internet access and remote work, it is crucial to know the latest digital marketing trends. Staying on top of trends will provide insight into understanding your audience. Digital marketing is constantly evolving, having a strong consistent strategy will increase the value and relevancy of your business.
Take a look at the latest digital marketing trends in the following Infographic: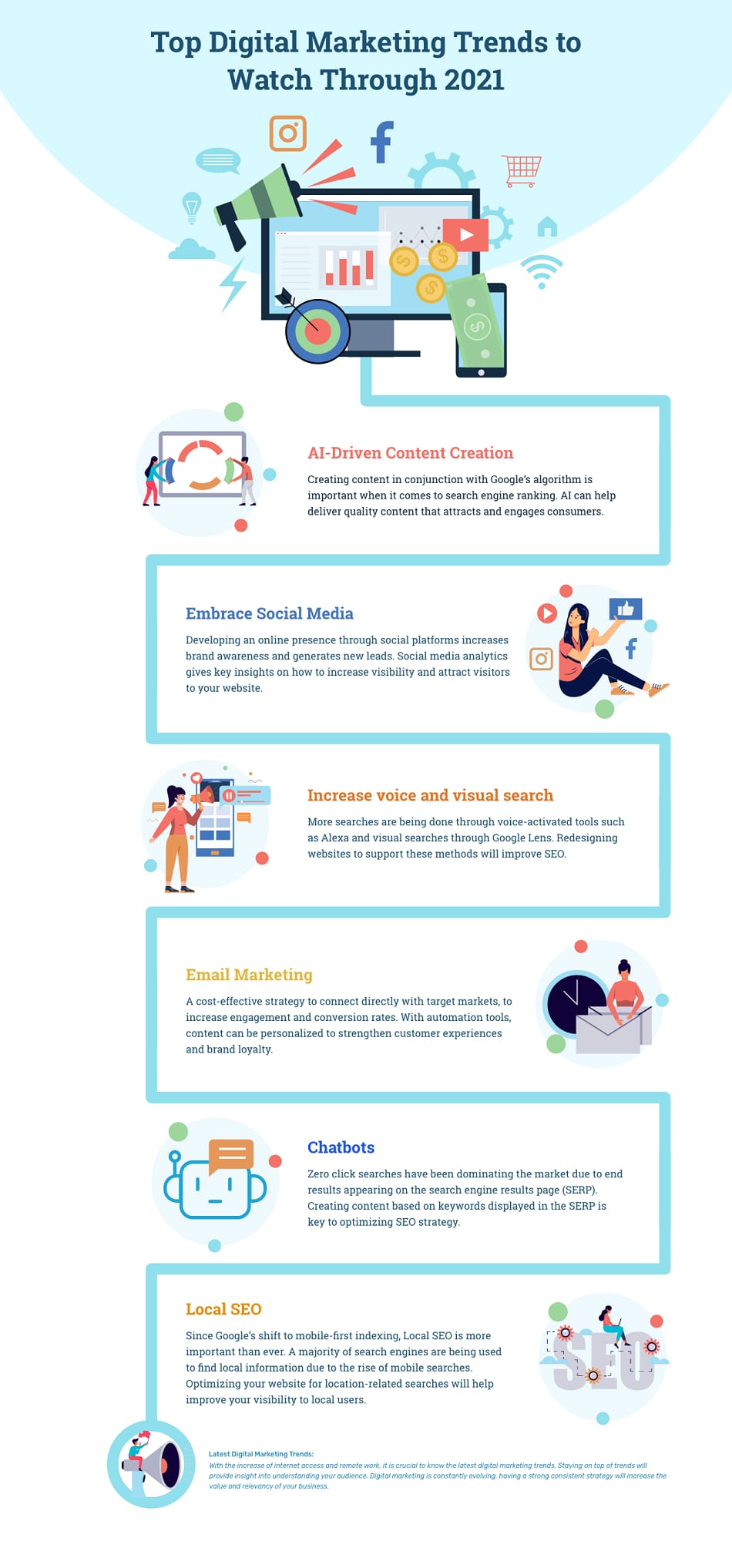 Share this Infographic On Your Site
Please include attribution to splitreef.com with this graphic.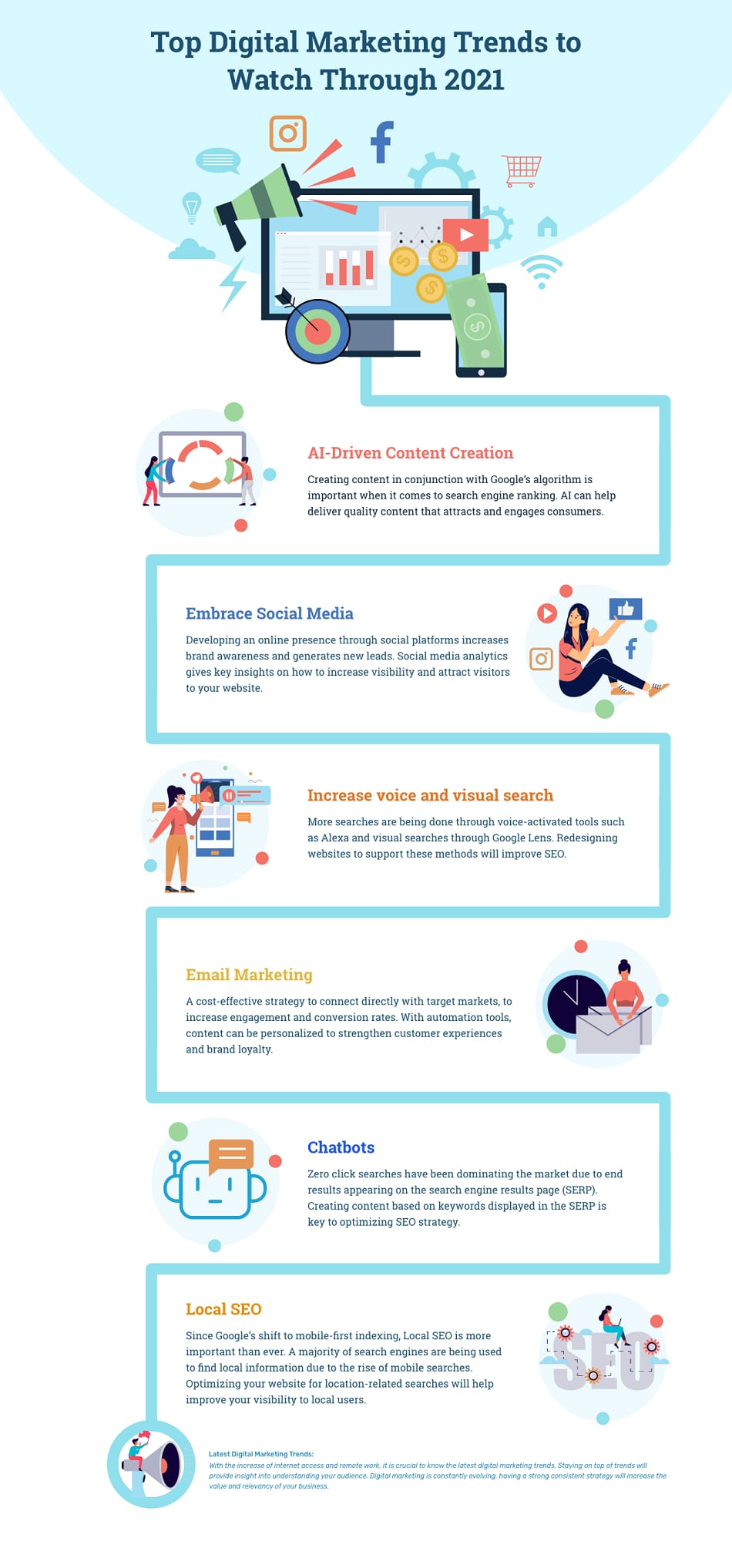 AI-Driven Content Creation
Creating content in conjunction with Google's algorithm is important when it comes to search engine ranking. AI can help deliver quality content that attracts and engages consumers.
Embrace Social Media
Developing an online presence through social platforms increases brand awareness and generates new leads. Social media analytics gives key insights on how to increase visibility and attract visitors to your website.
Increase voice and visual search
More searches are being done through voice-activated tools such as Alexa and visual searches through Google Lens. Redesigning websites to support these methods will improve SEO.
Email Marketing
A cost-effective strategy to connect directly with target markets, to increase engagement and conversion rates. With automation tools, content can be personalized to strengthen customer experiences and brand loyalty.
Chatbots
Dialogue powered by AI to help automate customer communications. Context is understood through data capturing and analysis to gain insight on how to make user-focused decisions.
No-Click Searches
Zero click searches have been dominating the market due to end results appearing on the search engine results page (SERP). Creating content-based on keywords displayed in the SERP is key to optimizing SEO strategy.
Local SEO
Since Google's shift to mobile-first indexing, Local SEO is more important than ever. A majority of search engines are being used to find local information due to the rise of mobile searches. Optimizing your website for location-related searches will help improve your visibility to local users.

Split Reef is a modern, results-driven digital organization always ready to support clients in their search for digital supremacy. With Split Reef, your budget isn't going to hold you back from partnering with us to make your project successful. Our offices are located in Columbus, Ohio and Jacksonville, Florida.